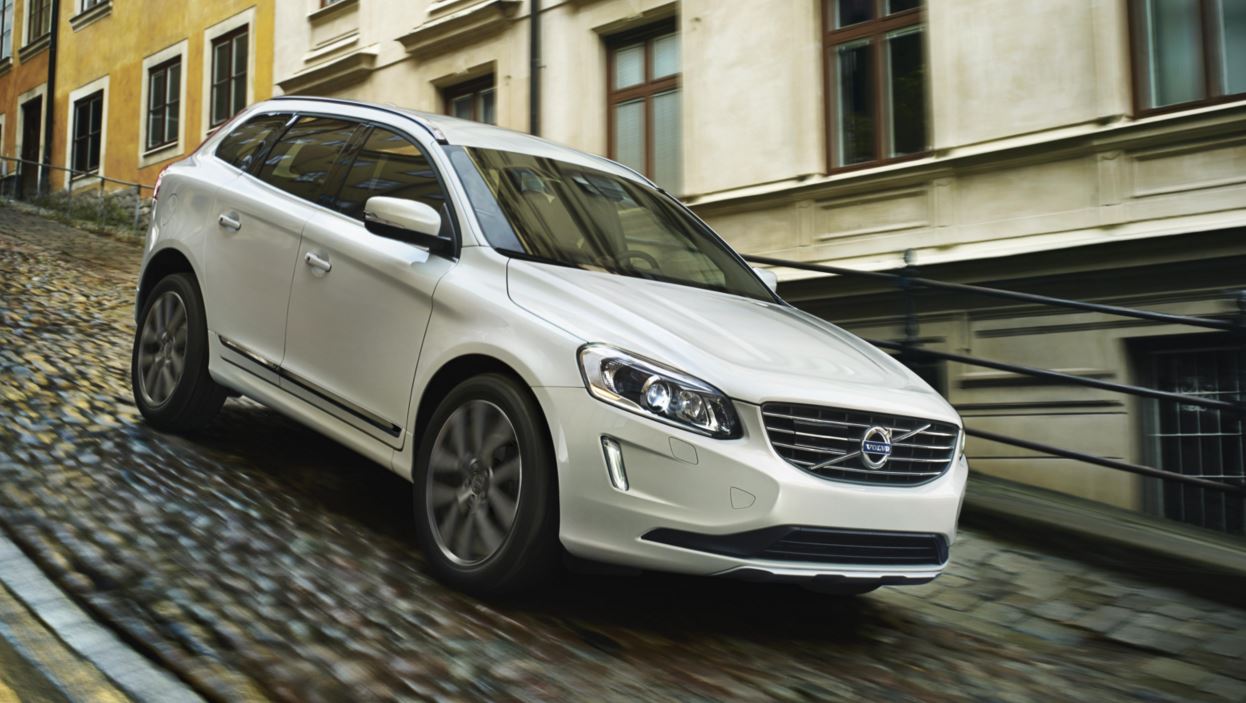 Get Ready for Something Special
There are a large number of crossover SUVs to choose from these days, but selecting the right one for you can be difficult. Either the vehicle is exceptionally styled but bland behind the wheel, or you lumber about in a behemoth on wheels that provides minimal excitement and even less fuel economy.
Enter the 2016 Volvo XC60. The 2016 Volvo XC60 is a unique crossover SUV, one that blends eye-catching visuals and spirited driving mechanics without sacrificing efficiency (thanks to its advanced and ultra-efficient engines). It combines the very best of what makes a crossover SUV desirable (smooth, car-like driving dynamics, enhanced safety, additional interior and cargo space), while avoiding the segment's traditional pitfalls (unrefined driving dynamics, woeful fuel economy).
Performance
The 2016 Volvo XC60 can be had with either a 2.0-liter four-cylinder engine or a 2.5-liter five-cylinder engine. Each engine choice is designed to deliver maximum performance without penalizing drivers at the pump.
The 2016 Volvo XC60 T5 Drive-E comes with a turbocharged 2.0-liter four-cylinder engine that generates 240 horsepower and 258 pound-feet of torque. Volvo undertook a number of efficiency measures to deliver the best possible fuel economy, including standard front-wheel drive and an eight-speed automatic transmission. An automatic stop-start system that shuts down the engine to save fuel when the vehicle comes to a complete stop is also standard, resulting in an EPA-estimated 26 mpg combined (23 city/31 highway).*
Customers looking for the sure-footed benefits of all-wheel drive are encouraged to explore the XC60 T5 AWD model, which comes with a turbocharged 2.5-liter five-cylinder engine that produces 250 hp and 266 lb-ft of torque. As its name suggests, all-wheel drive is standard as is a six-speed automatic transmission. Nevertheless, fuel economy remains strong in the T5 AWD, with the model earning an EPA-estimated 22 mpg combined (19 city/26 highway).*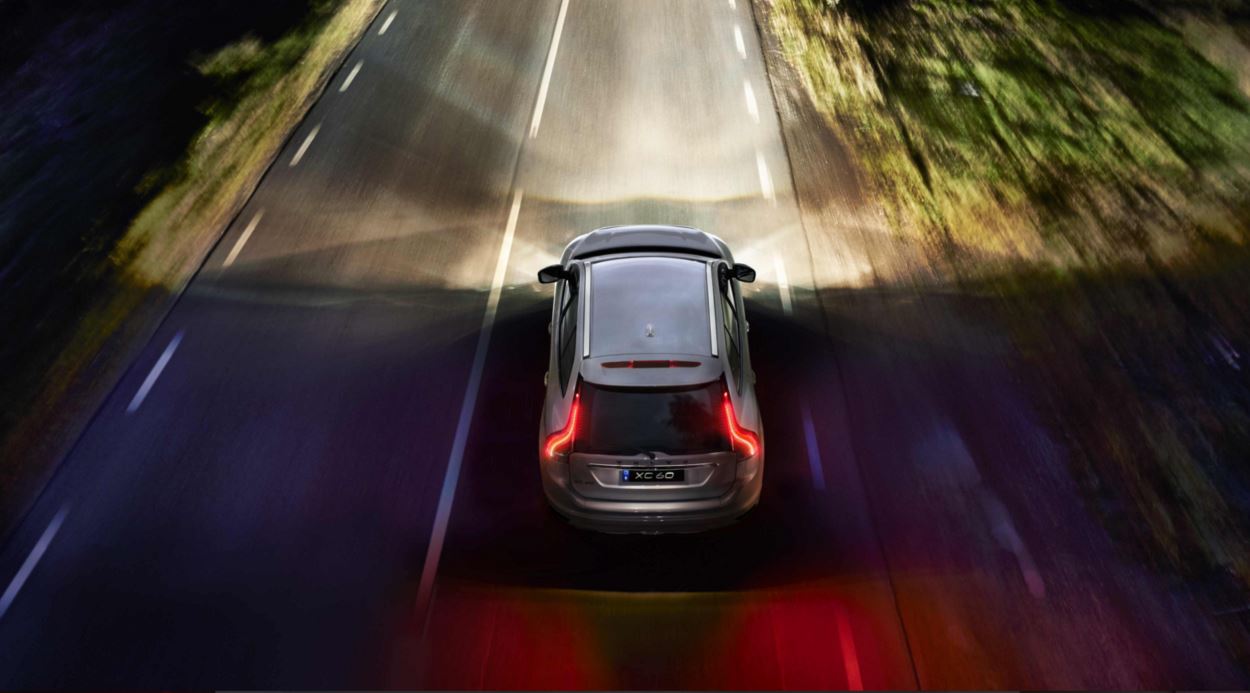 Perhaps one of the most impressive models of the entire XC60 lineup is the T6 Drive-E. Powered by an engine that was introduced just last year, it receives its power from a turbocharged and supercharged 2.0-liter four-cylinder that pumps out 302 horsepower and 295 pound-feet of torque. Like the T5, the T6 comes with same engine stop-start technology, front-wheel drive configuration, and eight-speed automatic. And like the T5, the T6 Drive-E provides impressive fuel economy, earning an EPA-estimated 24 mpg combined (22 city/29 highway)*
The top spot of the XC60 lineup is shared by two models: an AWD T6 model that sports a 3.0-liter inline six-cylinder, and a performance-focused R-Design version. Both models come with standard all-wheel drive and a six-speed automatic transmission. And both models earn the same EPA-estimated 20 mpg combined (17 city/23 highway).*
Features
The 2016 Volvo XC60 is a small crossover SUV that can seat five and starts at $36,600.** It delivers near endless utility and comfort, and nowhere is that more apparent than with the myriad of trims and features on hand.
The entry point to the XC60 lineup is the T5 Drive-E. It comes with standard 18-inch alloy wheels, LED running lights, and heated mirrors. Other standard exterior flourishes include front and rear foglights, automatic headlights, and automatic wipers. Inside is equally impressive, sporting standard goodies such as eight-way power front seats, Bluetooth® hands-free audio and phone connectivity, and an eight-speaker sound system, complete with CD player, satellite radio, and USB/iPod® interface.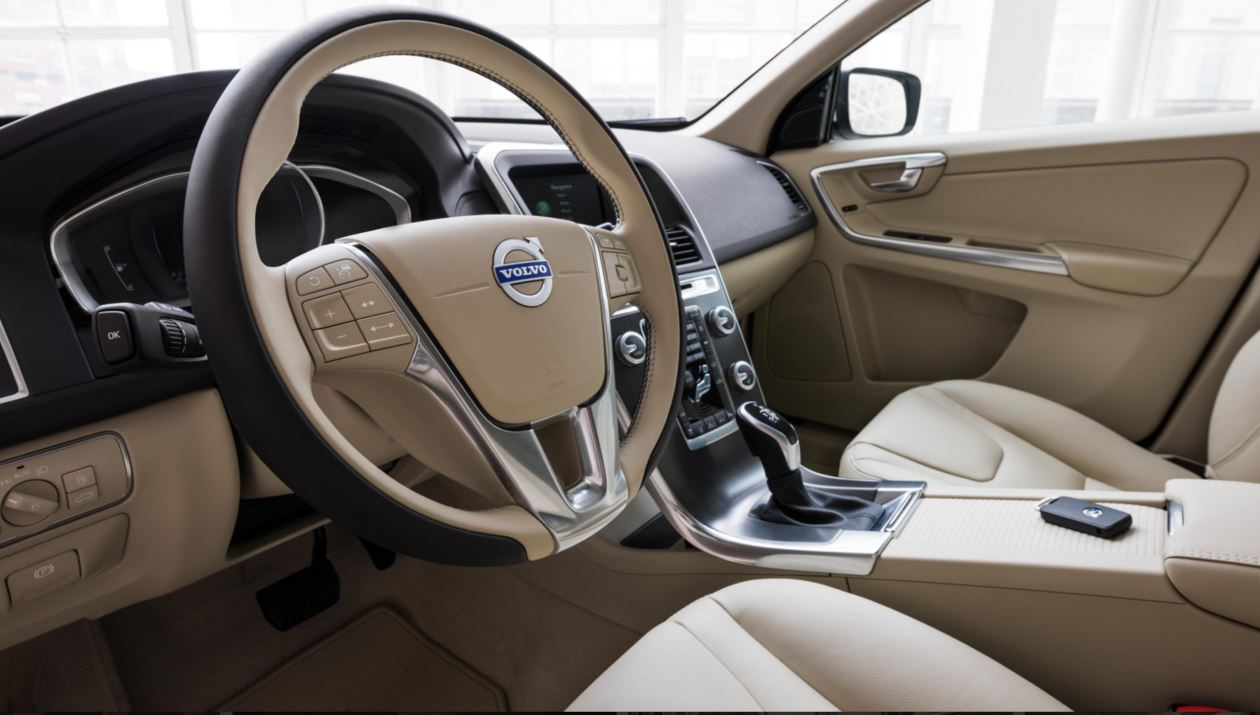 Drivers searching for even more premium content can choose from a long list of available sub-trims and options. These include a Premier sub-trim that features everything from keyless ignition and entry to a panoramic sunroof and leather upholstery. There's also a Premier Plus sub-trim (available on all models) that adds a rearview camera, power-folding mirrors, power liftgate, and a handy pop-up trunk-mounted grocery holder.
Other noteworthy features include an available 12-speaker surround-sound and navigation system, as well as a Climate package that adds an interior quality air system and heated front seats, rear seats, and steering wheel.
Design
Volvo has elevated its styling in recent years and that ehanced level of excellence is on display for all to see outside and inside the 2016 XC60.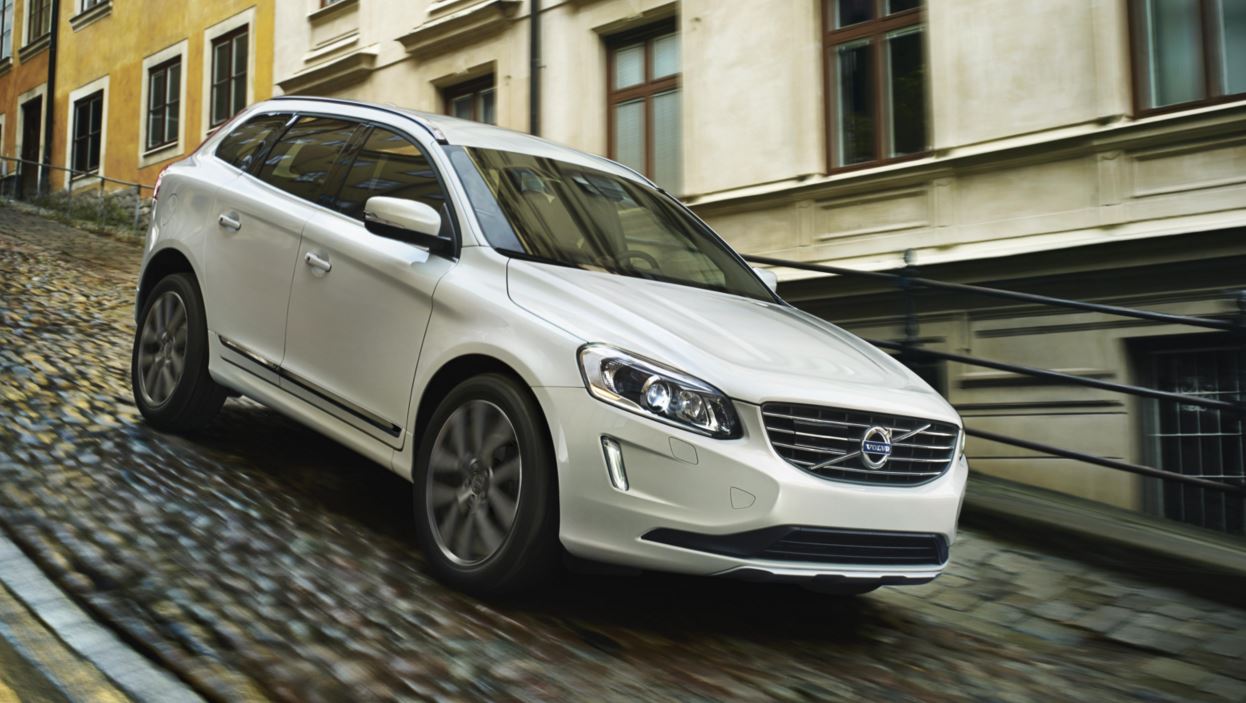 With a sleek profile and a commanding presence, the latest XC60 doesn't rely on cheap design tricks or superfluous flourishes to grab your attention. Instead, the 2016 XC60 marries form and function, resulting in a design that is equal parts harmonious and functional.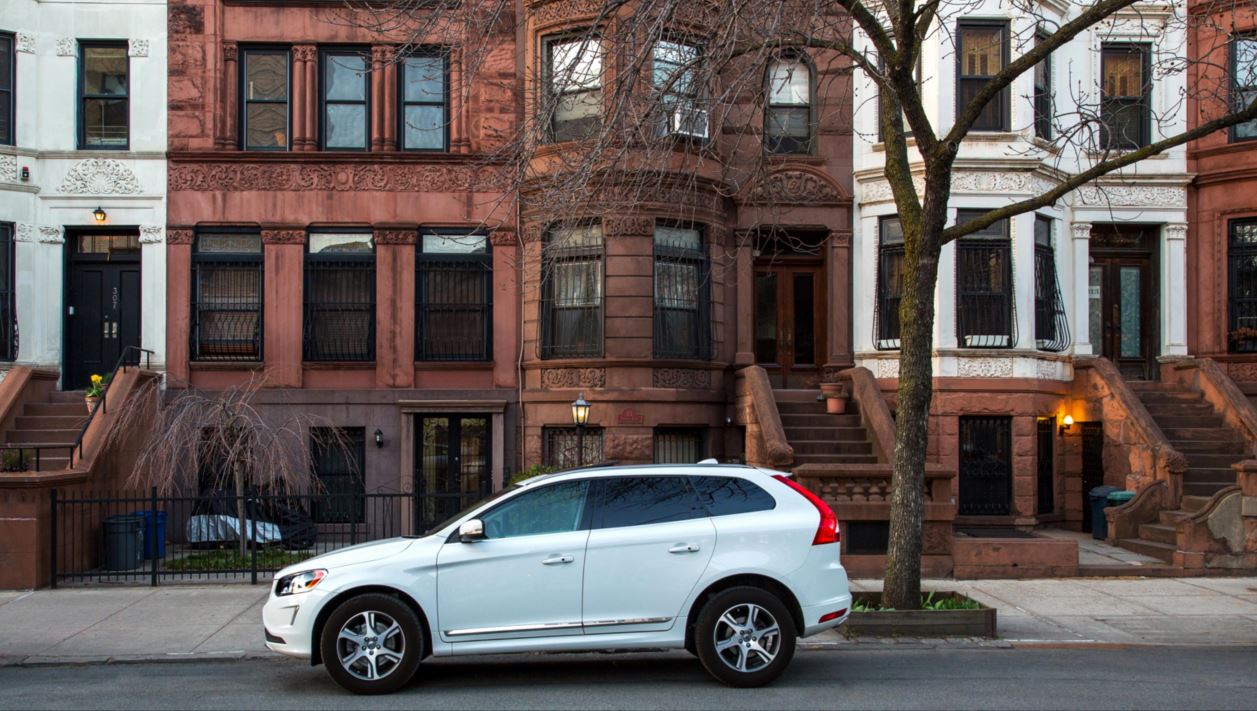 That design tranquility transcends inside as well, where the cabin flaunts its Scandinavian roots by delicately balancing understated design with a modern yet occupant-focused interior. Whether it's the dash layout with its available and configurable digital instrument cluster or the now signature 'pictogram' climate controls that mimics a person sitting down, the XC60's interior is as clever as it is comfortable.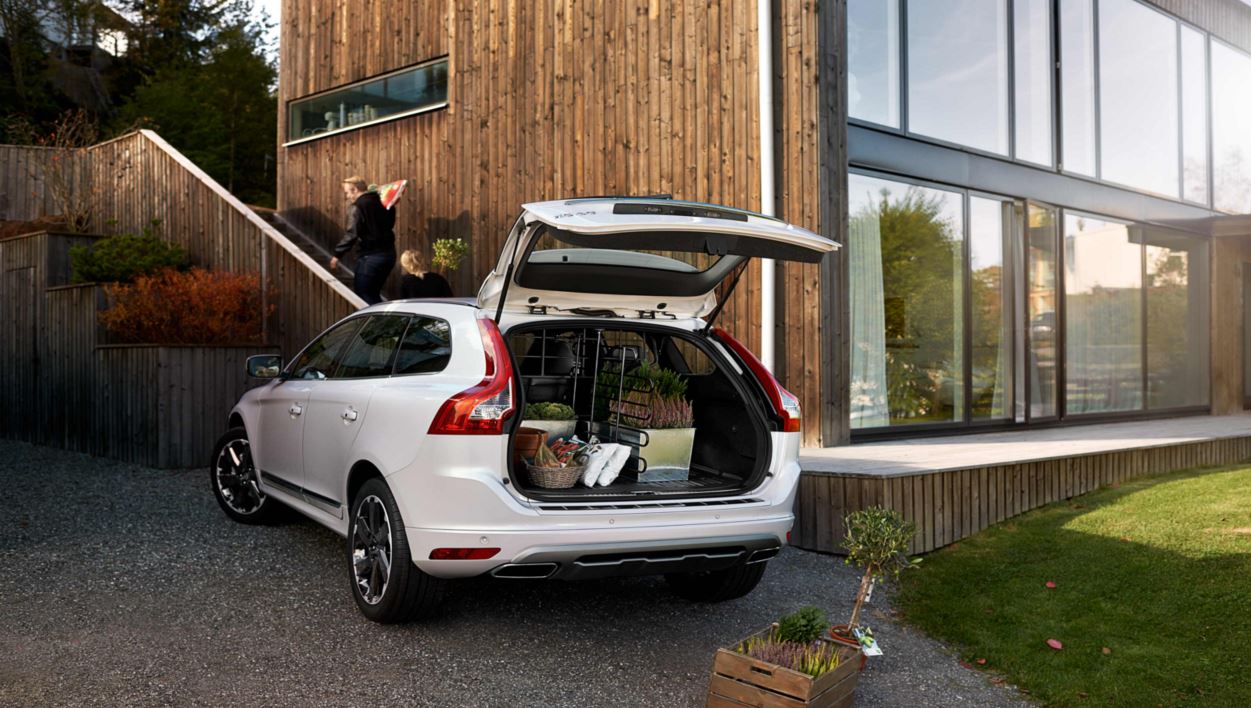 As with any crossover worth its weight, the cabin is spacious. Rear passengers are treated to a particularly roomy second row, while discerning buyers will appreciate the XC60's versatile 40/20/40 –split rear seat and voluminous cargo space, which measures in at 67 cubic feet.
Safety
It's impossible to speak about Volvo without recognizing the brand's unrivaled dedication to safety. But rather than wax lyrical about the automaker's various safety initiatives, we imagine you're more interested in what the 2016 XC60 has to offer. (If, however, you'd like a comprehensive look at Volvo's industry leading safety technologies, don't hesitate to stop by Fathers and Sons Volvo.)
Thankfully, that's not a problem. Volvo's latest crossover carries a litany of standard and available safety features, including traction and stability control, antilock brakes, whiplash-protection front seats, front seat side airbags, and full-length side curtain airbags. Also standard is Volvo's City Safety system, which is an automatic braking system that kicks in at speeds of up to 30 mph when the car detects that a collision is imminent.
Additional available safety equipment includes a Blind Spot Information System (BLIS) package that adds a blind-spot warning system, cross-traffic alert, and front and rear parking sensors. Drivers wanting even more safety features can opt for a Technology package, which adds a frontal collision warning system with fully automatic braking, pedestrian and cyclist detection with fully automatic braking, a driver-inattention warning system, and lane-departure warning.
Verdict
If you're a fan of advanced safety features, fuel-efficient engines, and sumptuous Scandinavian styling, then you'll absolutely adore the 2016 Volvo XC60. It's a smart and capable crossover SUV designed to deliver on Volvo's promises of unrivaled refinement and safety.
For more information, or to test drive the 2016 Volvo XC60, contact us online or visit Fathers and Sons Volvo at 989 Memorial Ave, West Springfield, MA 01089.
*Estimated city and highway mpg. See fuel economy.gov for fuel economy combinations. Estimated city/highway mpg based on base engine and transmission combinations. Your actual mileage will vary.
**Prices shown are Manufacturer's Suggested Retail Price (MSRP), Base Price or Starting At price and excludes destination fees, taxes, title, license, and registration and/or electronic filing fees, dealer fees.
Image Credit: Volvo