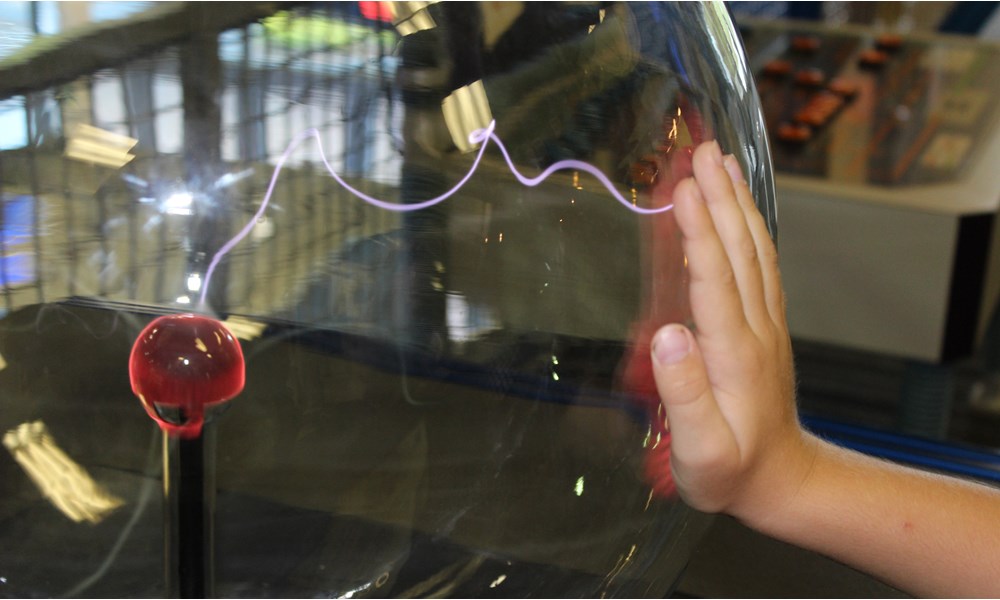 Looking for someplace fun to take the family? Fathers and Sons Volvo recommends hands-on science museums! Also known as "science centers," these amazing museums tend to house dozens, if not hundreds, of hands-on exhibits perfect for kids of all ages. So what sounds like more fun: heading to a stuffy art museum where you're not allowed to touch anything, or places where you can make your own cheese, crawl through a giant heart, or have your hair go crazy from having 100,000 volts go through it?
If the above sounds like a good time to you, consider visiting some of the following amazing science centers.
---
The Center of Science and Industry (aka the COSI) is housed in a 320,000 square-foot building and contains more than 300 exhibits, every single one of which can be handled. Among the many things you'll want to see and do there, don't forget to create some electricity, pour a bottle of air, and ride the high-wire unicycle!
2) Exploratorium, San Francisco, California
Two football fields' worth of exhibits (aka 450+) await you in the Exploratorium, everything from a fluvial storm machine to a wall of colored shadows, as well as sounds that shift patterns in sand and bubbles big enough to hold grown adults. What's not to love?

3) Museum of Science, Boston, Massachusetts
Home to the world's largest Van de Graaf generator, the Museum of Science in Boston has a butterfly garden, a dinosaur dig, a planetarium show, an IMAX theater, an animal hatchery (with baby chicks!) and more. They even have a section of the museum named the "Theater of Electricity" which promises to be a ...shockingly good time. (Apparently, the lightning show is so good that it even impresses people from other science museums...)
4) Liberty Science Center, Jersey City, New Jersey
Honeybees, dinosaurs, Teenage Mutant Ninja Turtles, oh my! You'll find these and more at the Liberty Science Museum, which hosts floors and floor of amazing and informative exhibits on almost every topic you can imagine. In terms of hands-on fun, how does climbing the world's first suspended climbing play space of its kind sound? Infinity Climber is an enclosed climbing structure that takes you as high as 35 feet above the atrium floor.
5) St. Louis Science Center, St. Louis, Missouri
Children aged 1-8 will love the St. Louis Science Center's Discovery Room, a space with plenty of hands-on activities (like a water table with foam building blocks) and an enormous saltwater aquarium. But there's plenty to see and do at the Science Center; check out the life-sized animatronic Tyrannosaurus rex and Triceratops, build a replica of the St. Louis Arch, play around in the Makerspace, and more.
---
Of course, if you're going to be driving all over the US to visit these science centers, you're going to want to take care of your own hands-on engineering marvel: your car. Don't forget to stop by our service center before you head out on your scientific exploration for a checkup.